One-on-One Coaching
Coaching Sessions usually last 30 minutes to one hour, and take place in person, over the phone, or via Skype.
A minimum of three months of coaching is recommended in order to experience the benefits of health coaching. 
Each client receives a complimentary 20-minute initial consultation before the coaching agreement is made.
The first session is typically 60-75 minutes.
You will leave the first session with a clear plan for moving forward, and with the clarity and motivation to start the first action steps of that plan.
Follow-up sessions are at whatever interval you choose.  See Coaching Packages for what might suit you best.
Jumpstart our work together by downloading your free Road Map to Well-Being!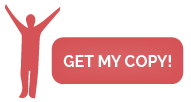 More questions? 
Click on FAQ/Frequently Asked Questions for more details about our coaching process. Or contact me to schedule an initial complimentary 20-minute phone consultation.
Let's see if this is the right step for you in moving forward toward your dreams and goals.